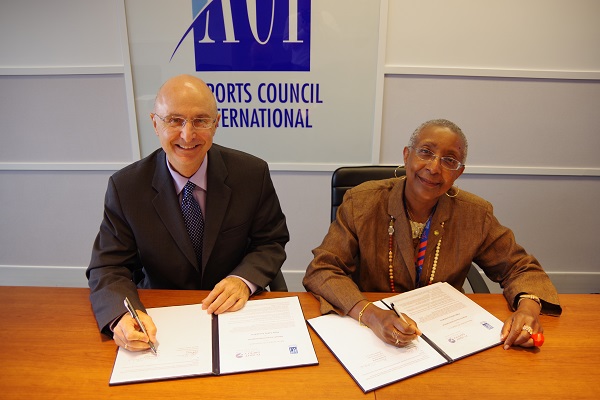 Airports Council International (ACI) World and Flight Safety Foundation (FSF) have signed a Memorandum of Cooperation (MoC) that allows for enhanced collaboration.
The Memorandum of Cooperation between the two bodies will allow for the sharing of information and materials and to collaborate on a number of different initiatives.
Cooperation between the two organizations goes back more than 10 years and has already resulted the publication of an important report on Reducing the risk of runway excursions.
"The safety and security of our air transport system remains our top priority and the signing of the Memorandum of Cooperation with the Flight Safety Foundation reflects the dedication of both of organizations to safe operations across the whole aviation sector," ACI World Director General Angela Gittens said.
"We look forward to continuing our collaboration with FSF which has more than 70 years of experience in aviation safety-related research, education and communications and in supporting the extraordinary lengths that airports, airlines, aircraft manufacturers, air navigation service providers, and all partners in the aviation industry go to in ensuring the safety of the traveling public."
"Global aviation safety will benefit from closer cooperation between the Foundation and ACI," President and CEO of the Flight Safety Foundation Dr. Hassan Shahidi said.
"ACI has always recognized the importance of collaboration and communication when it comes to driving safety performance improvements, and we are looking forward to a long and beneficial relationship."
Additional areas of cooperation between the two organizations may also include review of wake turbulence and required separations, aerodrome operations in low visibility, data on runway incidents and accident investigations, ICAO obstacle limitation surfaces, airport lighting, markings and signage, runway safety team activities, safety awareness campaigns, airport driver training and vehicle tracking.