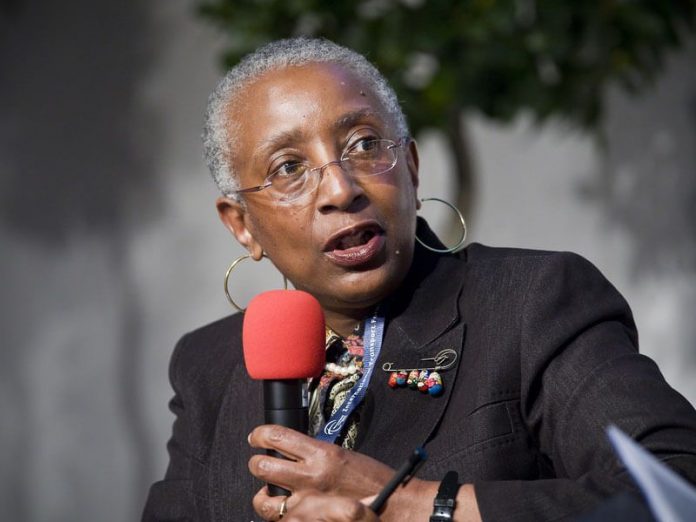 Airports Council International (ACI) World Director General Angela Gittens is expected to express ACI's firm commitment to promoting gender equality in aviation during the International Civil Aviation Organization (ICAO) Global Aviation Gender Summit in Cape Town, South Africa which begins today this week.
Taking part in a panel exploring leadership and gender equality, Gittens will stress the importance of coaching and mentoring women in aviation-related jobs citing it as one of the most important functions managers perform.
"Gender inequality persists in the aviation sector and ACI reaffirms its commitment to supporting the United Nations goal of achieving gender equality and empower all women and girls," said Angela Gittens. "This is directly pertinent to the airport industry and ACI World is working with ICAO and our partners on ways to attract more women into aviation and to support their professional development.
"Air service demand will double in 15 years. The aviation industry cannot continue to ignore half of the world's population as it competes with other industries for the talent it needs to continue to play its role as an economic driver.
"On behalf of ACI World, I am glad to be part of this effort because aviation needs to have a diverse talent pool from which to draw in order to ensure the sustainable growth of the industry. We want to lead by example and, in our Montreal office, ACI World is working from a strong base, where more than 58% of our professional staff are women.
"ACI has long been a proponent of diversity in the workforce and is proud to have partnerships and agreements with ICAO and IATA to work collaboratively on many facets of the gender equality issue.
"Thanks to our partnerships, we will continue to put the focus on education, training and job opportunities by offering to our airport members robust suite of Global Training educational programmes."
In terms of professional development and support, ACI provides scholarships for the Airport Operations Diploma Programme (AODP) and the Airport Executive Leadership Programme (AELP). The latter is targeted at future CEOs, Deputy CEOs and Vice-Presidents of airport operating organizations and is one of our ways of creating a network of future industry leaders.