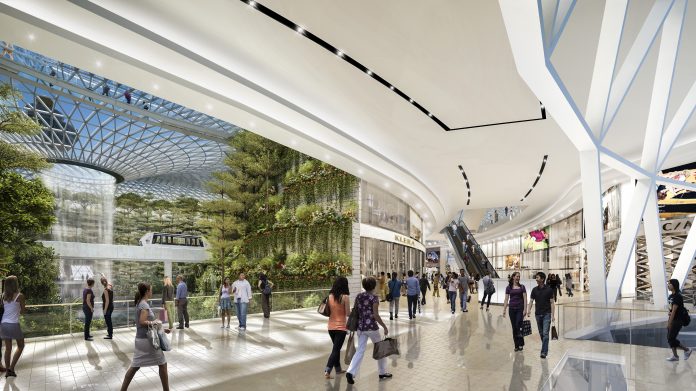 As Jewel Changi Airport (Jewel) approaches its opening in 2019, travellers and local residents can look forward to a much-anticipated line-up of retail and F&B offerings. Making their debut in Jewel will be several first-in-Singapore brands such as Shake Shack, Pokémon, and Läderach. The first comeback A&W restaurant in Singapore will make its appearance at Jewel. The line-up will also include familiar homegrown brands such as Tiger Beer, Naiise and Supermama, which will be introducing first-of-its-kind concepts for their stores in Jewel.
Jewel will be Singapore's first multi-dimensional lifestyle destination to integrate Nature, Play and Retail elements on a large scale. Featuring over 280 shops and eateries, of which approximately 60 percent are new-to-Changi brands, and over 30 percent are F&B operators, Jewel's retail offerings will wrap around the Forest Valley and Rain Vortex, promising visitors a unique retail experience.
Shoppers will be able to traverse seamlessly between nature and retail as they step into the retail corridors from the walking trails of the Forest Valley. Specially-created F&B units with terraces overlooking the Forest Valley will offer a picturesque view, creating an idyllic garden dining experience within an indoor environment.
The distinctive Duplex Boulevard at Jewel will house large-format stores that provide retailers with a canvas to craft immersive brand storytelling universes. Exciting recreational attractions that take pride of place at Canopy Park, located on the topmost level of this landmark, round out the Jewel experience.
With this rich theatre of experiences, Jewel is set to be an iconic, repeat-visit getaway for visitors to indulge in a spot of retail therapy, relax in the lush greenery or engage in timeless fun and play with family and friends.