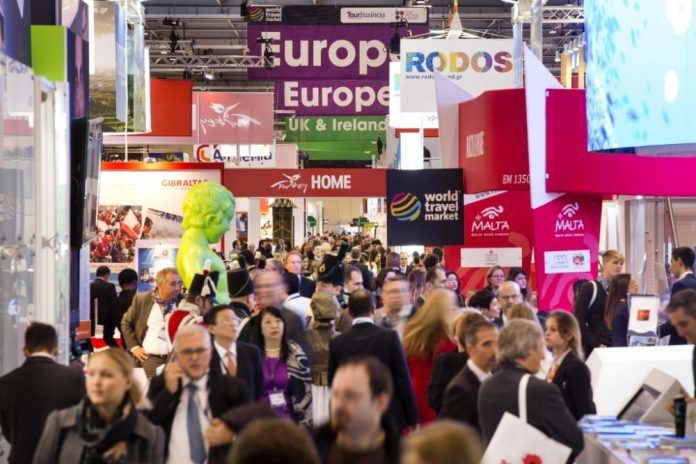 WTM London 2017, the leading global event for the travel industry, will generate a record £3.1 billion in travel and tourism industry deals – smashing through the £3 billion barrier for the first time in the event's 38 year history.
Independent research of WTM London's exhibitors reveals WTM London 2017 will generate a massive £3,120,973,979 billion of deals, either through contracts signed at the event or from negotiations with WTM Buyers' Club members – the buyers with the greatest purchasing responsibility in the travel industry – which will lead to deals signed before WTM London 2018.
The £3.1 million in business deal will be generated from 935,129 business meetings held at WTM London. On average WTM exhibitors host a total of 208 on-stand meetings. The figure excludes pre-scheduled events at events such as ILTM at WTM and speed networking events.
WTM London 2016 facilitated £2.8 billion in business deals, either on the exhibition floor or in the 12 months that followed from 923,916 business meetings.
The amount of business facilitated by WTM London 2017 further cements the success of the three-day event that saw a record number of buyers (10,500) from the WTM Buyers' Club attend, compared to 10,000 in 2016.
WTM London, Senior Director, Simon Press said: "I am delighted with the record amount of business conducted at WTM London 2017. This success firmly positioning WTM London as the must-attend exhibition for national and regional tourist boards, global brands, luxury and technology companies.
"To host approaching one million on-stand meetings at WTM London is a testament to the value of exhibiting at the event and illustrates why WTM London facilitates £3.1 billion of industry business deals."
"The value of business facilitated by the event further supports the success of the three-day format introduced in 2016. The three-day event reduced participants' ancillary costs while also offering the opportunity to conduct even more business."