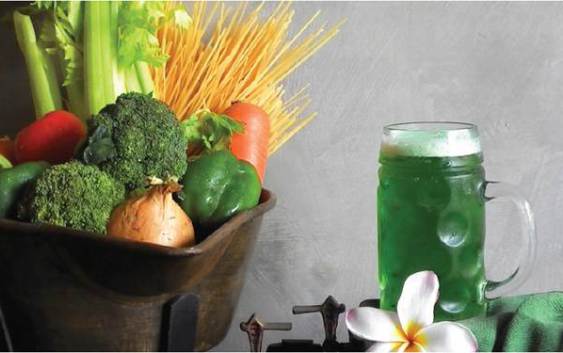 Saint Patrick's Day, or the Feast of Saint Patrick is a cultural and religious celebration held every March 17. It is the traditional death date of Saint Patrick renowned as the foremost patron Saint of Ireland.
The Food & Beverage teams of Sheraton Lagos Hotel and Sheraton Abuja Hotel are happy to commemorate this day with an illuminating event for loyal Patrons and customers.
According to the Area General Manager for Marriott International Hotels in Nigeria-Barry Curran "Sheraton Lagos Hotel will celebrate with a traditional Irish and Folk Band play at the hotel on Tuesday, 13 March 2018.The band will delight guests with music and tales from Ireland".
"St Patrick's Day is celebrated in more countries than any other national festival; widely marked by the Irish diaspora around the world.  We are glad to welcome the burgeoning Irish community in Lagos and all those who celebrate the holiday to join us for an evening of festivities".
"We will host this grand event at our Goodies Pub and sell our beers for N1, 000 only".
"At Sheraton Abuja Hotel on the 17th of March from 4pm will be an enriching night at the Pool Bar & Restaurant with the tastiest BBQ and fun music to keep you on your feet all evening".
"The dress code will be a touch of green and all diners will enjoy a complimentary free flow salad bar, fun call out cards for photo sessions and a variety of Shisha flavors on demand".
"The fun doesn't end there as guests will have the opportunity to participate in the after party at the Club Indigo with Food & Drinks charged on consumption".
"At Sheraton Lagos Hotel and Sheraton Abuja Hotel we go beyond and by this we believe that we are positioning ourselves as not just a hotel for business travelers but also a property that creates experiences for leisure seekers too".
"With our success and exceptional reputation in hosting events, both our hotels look forward to having a memorable St Patricks day with all" Mentioned Barry Curran.