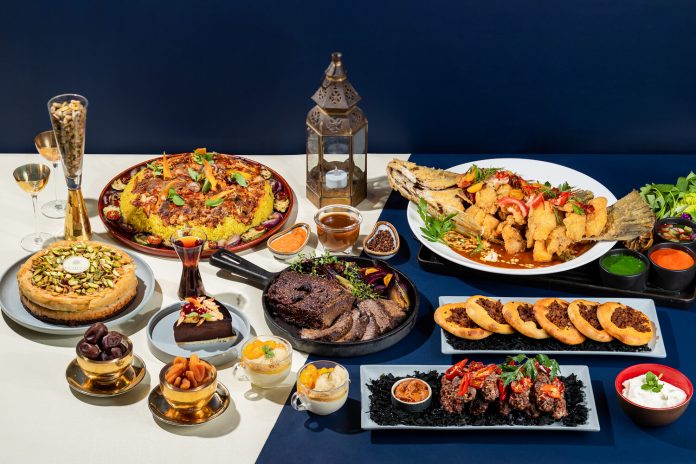 Sheraton Abuja Hotel is embracing the holy month of Ramadan by providing enriching world class services throughout the holy season.
According to the General Manger of the hotel, Grace Acheampong "We are honored to join our Muslim faithful worldwide and observe this holy season of fasting, prayer, reflection, charity and community. Each year our hotel teams recommit to truly curating an environment that reflects the mood and ambience of the fasting season.
We have gone above and beyond to put together themed spaces for relaxation and prayer; where our guests will be able to feel uplifted as they perform the necessary activities while viewing live proceedings from Mecca", Grace explains.
The hotel has carefully planned an inspiringly Suhoor menu which commences as early as 3am daily throughout the Holy month.
For those breaking the fast or friends joining in, you are sure to enjoy a delicious traditional Iftar buffet spread served from live cooking stations to indoor options. The hotel will pay homage to a variety of Iftar culinary tastes and traditions at our renown Papillon Restaurant.
Papillon Restaurant will feature traditional selections of Arabic and African Iftar favorites alongside a global variety to accompany the theme of the season. Our special buffet is moderately priced and we look forward to welcoming families and friends. Meals for children under 6 years of age are complimentary per paying adult while kids from 7 to 12 years old dine at half price.
Throughout the month of Ramadan, guests can rest and reflect with family or connect with friends in our tranquil rooms with room inclusive of taxes, breakfast, endless WIFI connectivity and express access to our recreational facilities.
"I must mention our events and conferencing teams who are geared to provide professional outdoor catering services to customers who will wish to dine at home.