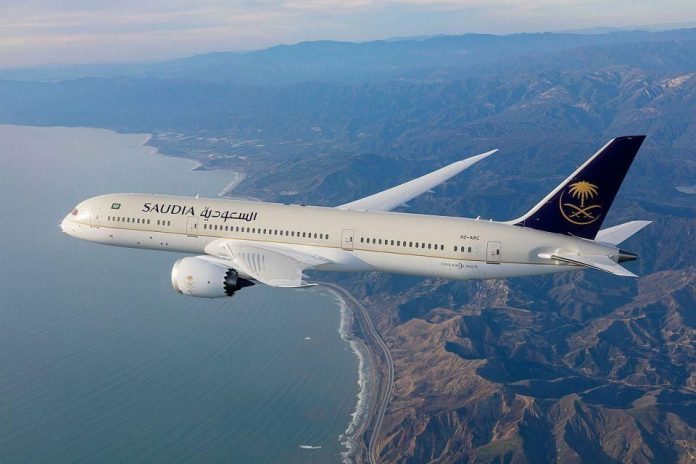 The Saudi General Authority of Civil Aviation (GACA) has said it would open its airspace to all air carriers that meet the requirements of the authority for overflying.
A statement on Twitter by the GACA, said the decision was made to "complement the efforts aimed at consolidating the Kingdom's position as a global hub connecting three continents and to enhance international air connectivity."
The US National Security Adviser, Jake Sullivan, welcomed the development, stating, "This decision is the result of the President's persistent and principled diplomacy with Saudi Arabia over many months", adding that President Biden commends it.
During his visit to the Saudi Kingdom last Friday, US President, Joe Biden, welcomed the decision and said it was an important step towards building a more integrated and stable Middle East region. According to him:
"Today, I will be the first president of the United States to fly from Israel to Jeddah, Saudi Arabia. As we mark this important moment, Saudi Arabia's decision can help build momentum toward Israel's further integration into the region, including with Saudi Arabia."
Prior to Biden's arrival in Israel at the start of his Middle East trip on Wednesday, Washington had hinted that more Arab nations could take steps to pursue relations with Israel.
For some time, Israel has been pushing for the overflight rights to shorten links to destinations in Asia. Her authorities also want Muslim pilgrims from Israel to be able to travel directly to Saudi Arabia. They are currently required to make costly stopovers in third countries. Bypassing Saudi Arabian airspace had added to increased flight times and increased fuel burn on some services to and from Israel.
However, Friday's announcement effectively lifts overflight restrictions on aircraft travelling to and from Israel, while allowing direct charter flights from Israel for Muslims participating in the annual hajj pilgrimage in Mecca.