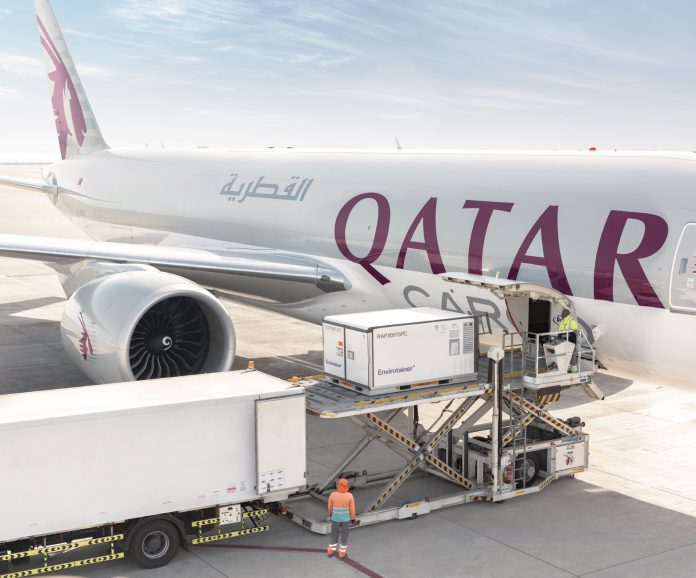 Qatar Airways Cargo is pleased to announce that it has received the Qualified Envirotainer Provider Training and Quality Programme (QEP) accreditation for 10 new stations: London Heathrow, Milan, Shanghai, Ahmedabad, Bengaluru, Mumbai, Colombo, Delhi, Hyderabad and Chennai.
The QEP accreditation recognizes air cargo carriers that operate Envirotainer containers in compliance with Good Distribution Practice (GDP) throughout their network and which demonstrate capability in properly managing active pharma shipments, meet the company's training and quality requirements, and pass the Envirotainer audits.
The 10 most recently accredited Qatar Airways Cargo stations now join Amsterdam, Basel, Paris, Doha, and Chicago, bringing the total number of QEP accredited stations to 15 globally.
Qatar Airways Chief Officer Cargo, Mr. Guillaume Halleux, said: "We have come a long way since introducing the QR Pharma product in 2014, and we are always seeking new ways to enhance the cool chain for the benefit of our customers and business.
"The Envirotainer's QEP accreditation at 10 new stations in our network endorses our efficient pharma handling processes and our capability to manage active pharma shipments, which is recognized by both, forwarders and shippers. Our aim is to continue to enroll more stations into the Envirotainer accreditation programme in the coming months."
Global Head of Partner Management at Envirotainer, Mr. Bourji Mourad, said: "QEP provides a structured, analytical approach for assessing quality that will simplify validation plans for pharmaceutical shipments. The QEP accreditation serves to align practices and procedures across the cold chain and through our involvement with the various industry associations, Envirotainer ensures that QEP is compliant with the most current best practices. Congratulations to our partner, Qatar Airways Cargo, who I am sure will continue this journey with us, with more stations being accredited in the coming months."
Qatar Airways Cargo has been managing Envirotainer containers to transport pharmaceuticals since 2014. As one of the leading international air cargo carriers, the airline is committed to ensuring the enhancement of service quality and constant innovation of the QR Pharma service. The healthcare cold chain market is growing each year. With considerable investments in quality handling, infrastructure, facilities, people and procedures at each of its pharma stations, the cargo carrier provides high operating standards for the transportation of pharmaceuticals and healthcare products globally. Expertly-trained staff at every pharma station ensure that the cool chain is unbroken from origin to destination.