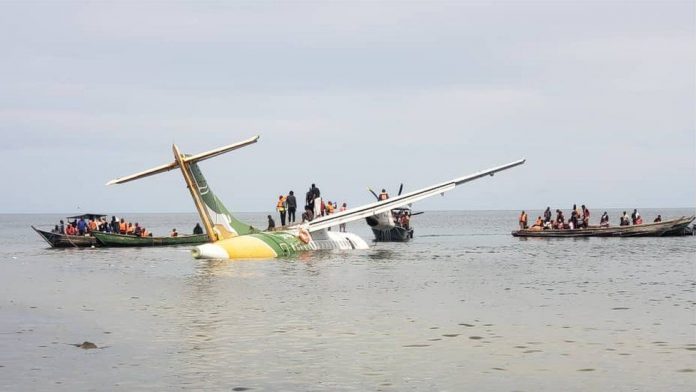 Atleast 19 confirmed dead
A Tanzanian commercial plane operated by Precision Air has crashed this morning into Africa's largest lake, Lake Victoria. The aircraft, which departed from Dar es Salaam fell in Lake Victoria due to storms and heavy rains as it attempted to land in the lakeside town of Bukoba.
According to the airline, the number of persons on board were 43, 39 passengers (38 Adults and 1 Infant) with four crew members.
The airline announced the incident on its official Twitter page, "Precision Air regrets to confirm that 19 fatalities and 24 survivors have now been reported by the emergency services at the scene of the accident involving flight PW-494 which crashed at Lake Victoria in Bukoba today".
The Tanzanian President, President Samoa Suluhu also took to social media to call for calm while rescuers worked at the site of a downed plane.
"I have received with sadness the information of the crash of the Precision Air flight at Lake Victoria, in the Kagera region," the President wrote on Twitter Sunday.
"I send my condolences to all those affected by this incident. Let's continue to be calm as the rescue operation continues and we pray to God to help us."
Video footage and images that circulated on social media showed the plane almost fully submerged, with only its green and brown-coloured tail visible above the water line of Lake Victoria, Africa's largest lake.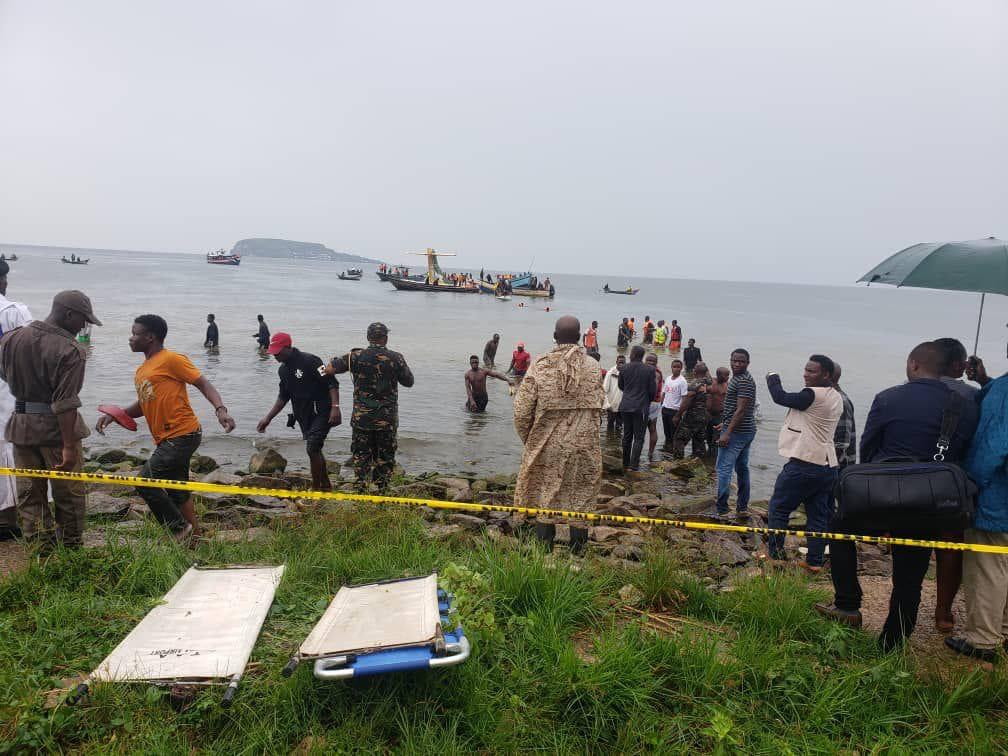 Rescue boats were deployed and emergency workers were continuing to rescue other passengers trapped in the plane, TBC added.