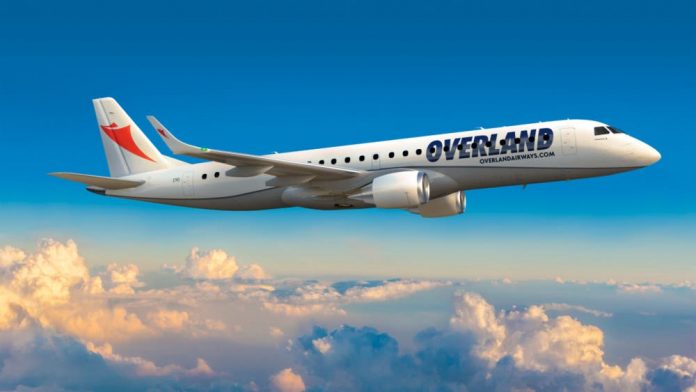 At the ongoing Dubai Airshow 2021, Overland Airways has ordered six jets from Brazilian planemaker, Embraer. The second day of the airshow saw the planemaker booking its first order. The company announced a firm order for three new Embraer E175 regional jets, plus rights for the purchase of a further three.
Three Embraer E175 have been ordered on a firm basis, with an additional three of the same reserved as options.
Speaking at the event, President and CEO of Overland Airways, Capt. Edward Boyo, said, "We are confident that this is the right moment to invest, as regional aviation is on an optimistic post-pandemic recovery. Our customers will really enjoy all comfort in the E175, and we appreciate our partnership with Embraer."
The aircraft is set to be delivered with a premium class cabin configuration and 88-seats from 2023. It is said that if all purchase rights are exercised., the deal is worth $299.4 million.
In his remarks, Cesar Pereira, Vice-president for Europe, Middle East, and Africa at Embraer Commercial Aviation, commented on the order, "We are proud of this partnership with Overland and to support their regional expansion. We are seeing growing long-term demand for rightsized aircraft to deliver profitable domestic connections in Nigeria."
The E175, the smallest of Embraer's E-jet family is the only one that has not been reworked into the new technology E2 configuration. During this pandemic the E175 has shown to offer incredible efficiency and the right sort of capacity for the depressed market size.