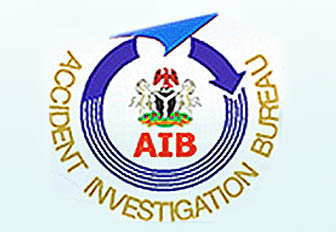 The federal government has approved the upgrade of the Material Science and Flight Safety Laboratories which will help the Accident Investigation Bureau, AIB, to speedily investigate plane crashes.
Akin Olateru, the Commissioner of AIB, confirmed the development to journalists on Sunday on the sideline of the ongoing training on accident investigation report writing organised by the bureau in Lagos.
The News Agency of Nigeria reports that the AIB has two laboratories, flight safety and the material science.
The flight safety laboratory is where the Flight Data Recording, FDR, and the Cockpit Voice Recorder, CVR, otherwise known as the black boxes of aircraft are downloaded.
Mr. Olateru, who did not disclose the cost of the project, noted that it could be on the high side due to the fact that both facilities would be upgraded with modern technology.
He said that contract for the laboratories started in 2008, and was executed in 2012, adding that the software were now obsolete and needed to be upgraded.
"As at today, when you look at it very well, the software is obsolete. If you buy your computer in 2008 and compare it to what we have in 2018, you will see you need to upgrade the software.
"There must be some upgrade. It is just to upgrade what we have and to incorporate very important component which is the training side of it.
"This is part of this contract, to continuously train people on how to use the equipment and the analysis of the data is the one that is most critical and you can't train an expert in one week.
"It is an ongoing thing and that is the whole essence of the upgrade. Thank God for the Federal Executive Council (FEC), the upgrade was approved on Wednesday for us to do proper accident investigation,'' the commissioner said.
Mr. Olateru further disclosed that the AIB had concluded plans to release another six accident reports by the end of March, which would bring to a total of 16 reports, released since his assumption of office in January 2017.
News Agency of Nigeria (NAN)