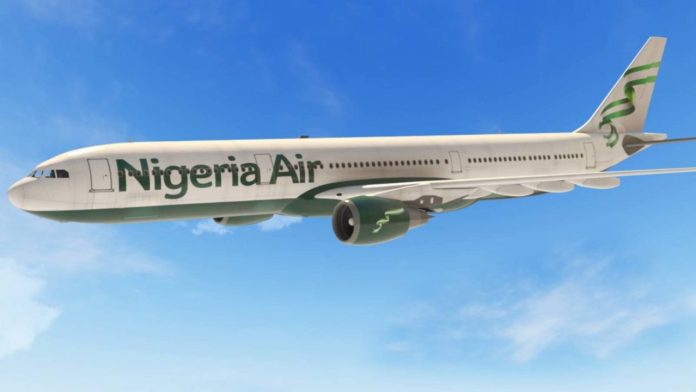 The Aviation Ministry has since begun the processing of the Air Operator's Certificate, AOC, for the proposed national flag carrier, Nigeria Air.
The Minister of Aviation, Senator Hadi Sirika, while Speaking to newsmen in Abuja said by the month of April, the AOC should be ready and the interim board of management would be constituted to sign necessary agreements and contract papers.
He said the interim board members would be a mix of Nigerians and expatriates who have been scheduled to begin operation between the month of March and July.
Hadi Sirika noted that Nigeria Air would flag off with Lagos and Abuja operations from where the regional and international expansion would sprout.
He however said the bids for a technical partner for the national flag carrier will open on 8th March 2022, while the government nursed the optimism of completing the concession of the four international airports by the second quarter of the year 2022, Sirika explained
Fielding questions from reporters, the Aviation Minister enthused, "the Transaction Adviser is going to request for proposal on Monday, 7th March 2022, while bid submission will begin from Tuesday, 8th March. We will give them some weeks to respond to the request, and then we will announce the winning bidder."
On the equity sharing of the investment which at best is at the abstract stage, Sirika narrated that the government will retain five per cent airline's equity. Although the value of the government equity is still left for conjecture
ASKED OF THE PROGREss on the airport concession of which its process had begun since 2021, Sirika volunteered thus, "the transaction advisers for the concession had finished the Outline Business Case and had got the Request for Qualification".
The Minister said further that interested parties "have been assessed and they've been issued a Request for Proposal. Our timetable is for the first quarter of this year. Well, I can see that it is still happening; let's be very ambitious, but certainly, it will end in the second quarter and all the slated airports will be concessioned as scheduled", he said.