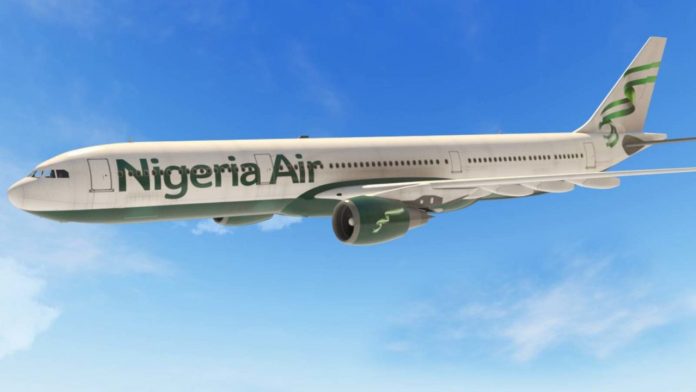 The Federal Ministry of Aviation has announced that Nigeria Air, the country's proposed national carrier, has applied to Nigerian Civil Aviation Authority (NCAA) for an Air Transport License (ATL), to enable the airline commence operations.
The airline made this known yesterday via a public notice published by local print media, stating that the ATL will grant the airline the ability "to operate its scheduled and non-scheduled passenger and cargo services within and outside Nigeria".
The notice went further to state that "any person, or organization that has an objection, or representation with regards to this application should do so within 28 days from the date of this application.
Such objection or representation should be forwarded to: The Director-General, Nigerian Civil Aviation Authority, Nnamdi Azikiwe International Airport, Domestic Wing, Abuja". It also listed Alexander Musa Adeyemi, Mohammed Shuaibu Naibi and Mohammed Rabiu Shehu as the board of directors of Nigeria Air.
An anonymous source, who was not authorised to speak on the matter stated, "it is correct; they have applied for a license already, but part of the process is that after you applied, you must come out with a public notice which was what they did today".
In a statement made by the Federal Ministry of Aviation earlier this month, the Federal Government of Nigeria will hold a 5% share in the airline, while a minimum of 46% will be held by Nigerian Financial and Institutional Investors, and a maximum of 49% will be owned by private sector partners, expected to include an international airline.
The statement also requested private sector partners to submit proposals for the takeover of the national carrier.
"To this end, the FG, through the Federal Ministry of Aviation, is inviting interested private parties to submit proposals for the takeover and further development of the national carrier, the recently launched 'Nigeria Air' to take advantage of the opportunities of the largest market in Africa".