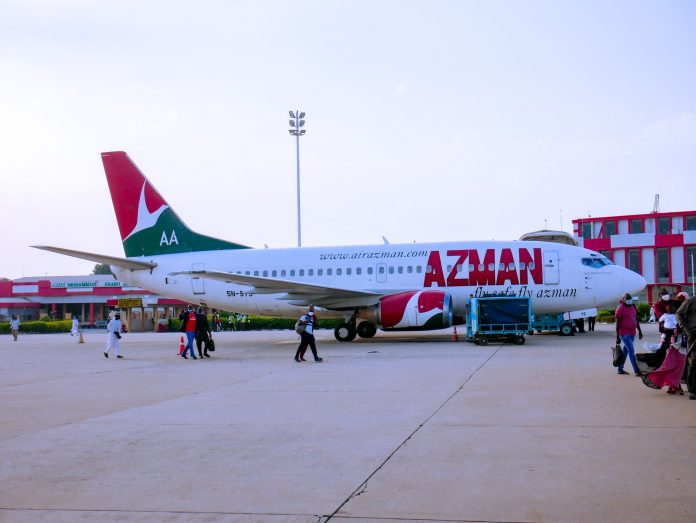 In a recent development, Nigerian Civil Aviation Authority (NCAA) has lifted the suspension it placed on Azman Air over safety related issues. The suspension which was placed on the airline since March 15, 2021 was lifted after the airline's compliance with the authority's recommendations and carried out Corrective Action Plan (CAP) effectively.
Azman Air while making this known on social media tweeted that it is back to operations and would be releasing it operational schedule soon, urging its clients to prepare for schedule rollout.
According to the statement released by the airline, it has satisfactorily undergone the safety audit implemented the Corrective Action Plan as recommended by NCAA.
The statement further reads, "The underlying purpose of this journey is safety and we can assure the general public that it is beginning of a new experience as we remain committed to raising the standard when it comes to safety of crew, equipment and passengers."
In a separate interview, the Director General of the NCAA, Captain Nuhu Musa stated that it is the responsibility of NCAA to guide and work with the operators and assist them to ensure they are in compliance with our regulations
He stated that Azman Air is responding to the corrective action plan that followed the regulators audit stressing that the airline would come out better for it and that the NCAA too has learned from the incident and would improve on all perceived deficiencies.
It will be recalled that about two months ago, NCAA had suspended Azman Air in order to enable the authority to conduct an audit of the airline and determine the root causes of the incidents, as well as recommend corrective actions to forestall future re-occurrence.