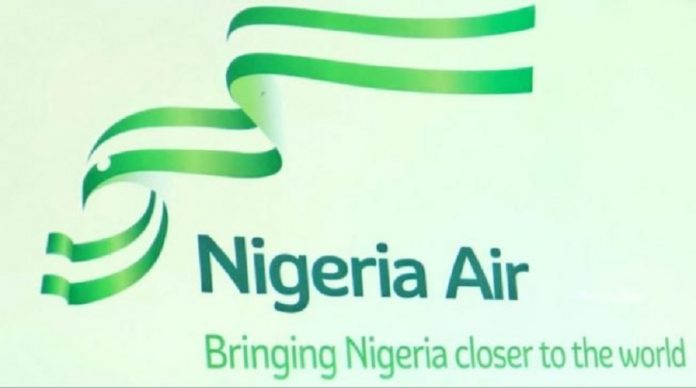 There has been controversies trailing some of the Federal Government allocations in the 2019 budget. Of major concern is the decision to earmark a whopping N8.7 billion for the suspended national carrier project.
It will be recalled that during the September Federal Executive Council (FEC) meeting chaired by Vice President Yemi Osinbajo, the Federal Government had suspended the national carrier project indefinitely. This came barely two months after the Minister of Aviation, Mr. Hadi Sirika unveiled the brand name and logo at the Fanborough Airshow in London. An estimated $8 million was said to have been spent on consultancy.
Recently, Mr. Gbenga Olowo, President of the Aviation Round Table (ART), criticised the Federal government for not toeing the right path in establishing a new national carrier and has flayed government's planned N8.5bn for the suspended Nigeria Air in the 2019 budget proposal to the National Assembly.
Olowo made this known on Thursday in Lagos at the book launch of erstwhile Director of Operations of the defunct national carrier, Nigeria Airways, Capt. Dele Ore. Olowo said: "I read it somewhere that the Federal Government proposed another N8.5bn for the establishment of a new national carrier for Nigeria in the 2019 budget proposal to the National Assembly. Out of this money, N500m was set aside for Transaction Advisers.
"If you give the N500m to people like Dele Ore and co, they will advice you better on how to have a befitting national carrier. However, ART as a body will continue to fight for the interest of the former staff of Nigeria Airways. We will continue to drum it to the ears of the government that what is due to them is paid."
Like Mr. Olowo, a lot of people have concerns. The question is, why pump such amount into a project that has been halted? Or, is this an indication that the national carrier project might be revived this year or what?