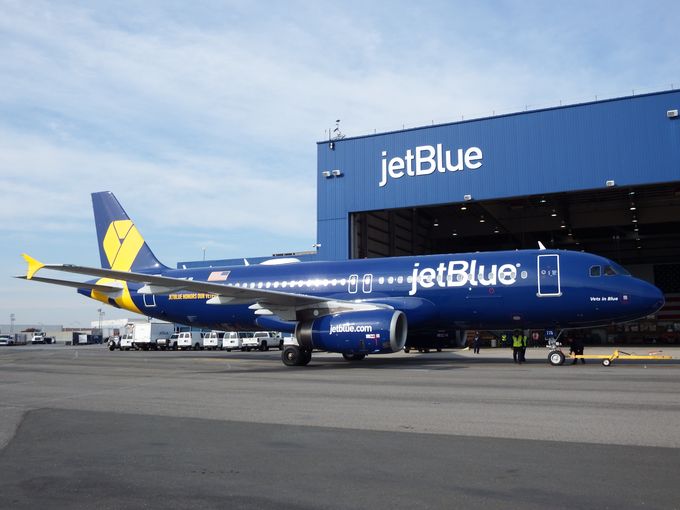 JetBlue Airways Corp., New York's Hometown Airline™, has announced the appointment of B. Ben Baldanza and Sarah Robb O'Hagan to its Board of Directors. The independent director appointments are effective immediately, following unanimous approval by the company's Board of Directors.
B. Ben Baldanza is an airline industry veteran with deep experience over the past three decades in low-cost and full-service airlines, most recently as president and chief executive officer of Spirit Airlines. He also held senior roles at Continental Airlines, Northwest Airlines, and US Airways, spanning marketing, planning, revenue, and operations leadership. Baldanza is an adjunct faculty member at George Mason University in Virginia where he teaches airline economics. He is a graduate of Syracuse University and Princeton University.
Sarah Robb O'Hagan, a noted leader in marketing and business innovation, is chief executive officer of Flywheel Sports, where she is transforming the indoor cycling company through customer-centric digital services. Previously, Robb O'Hagan held senior leadership roles including president of Equinox Fitness, president of Gatorade, and marketing director at Nike, Virgin Atlantic Airways and Virgin Entertainment Group. She is a graduate of the University of Auckland in New Zealand.
"We're excited to welcome Ben and Sarah and their unique capabilities to the JetBlue Board," said Joel Peterson, Chairman of the Board. "Their diverse experience as innovators across industries will be invaluable as we continue to strengthen the JetBlue business for our crewmembers, customers and owners."
"Ben and Sarah each bring directly relevant experience and fresh perspectives on every aspect of building sustainable challenger brands," said JetBlue CEO Robin Hayes. "We believe their insights and experience will make them valued additions to the Board as we evolve JetBlue to deliver our financial commitments while protecting our unique culture and offering a best-in-class customer experience."
The appointment of Baldanza and Robb O'Hagan brings JetBlue's Board of Directors to 11 members, 10 of whom are independent.