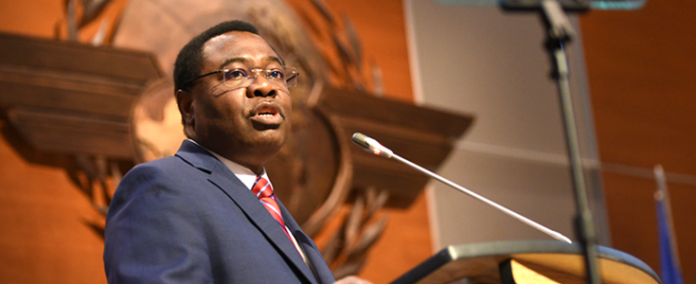 The International Partners for Aviation Development, Innovation and Sustainability (iPADIS) and the African Civil Aviation Commission (AFCAC) have signed a Memorandum of Understanding (MoU) that establishes a framework for mutual cooperation on the future sustainable development of civil aviation on the African continent.
"This agreement with AFCAC furthers our shared objective to enhance the contribution of air transport to economic growth and social progress for African people and businesses", commented Dr. Olumuyiwa Benard Aliu, founding President of iPADIS.
"AFCAC values a collaborative approach with iPADISinsupporting its Member States develop sustainable civil aviation systems at the national and continental levels. This agreement further strengthens this position", said Mr. Tefera Mekonnen, TEFERA, Secretary-General of AFCAC.
Specific areas covered by the MoU include:
development of international civil aviation through aviation and inter-modal transportation master planning covering safety, security, air navigation, air transport, environmental protection, passenger health, legal, and human resources;
aviation infrastructure development, including airports, air navigation, regulatory, operations and training facilities, as well as sustainable aviation fuels, green technologies and market-based measures;
progressive aviation technologies such as drones, urban air mobility, electric, hydrogen and solar-powered aircraft, e-passports, e-commerce, cybersecurity and other AI applications, in order to facilitate equality of access and non-discriminatory application of new technologies;
youth development and gender equality in the field of international civil aviation;
accessibility to persons with disabilities, humanitarian assistance, and prevention of sexual harassment, unruly behaviours, human trafficking, transport of illicit substances and endangered species; and
robust protection for the rights of consumers, victims of accidents and the general public. On 17 and 18 March, iPADIS and the Federal Ministry of Aviation of Nigeria jointly held a high-level ministerial meeting of the Western African States which concluded with a 15-point post-covid recovery plan for air transport in the region, including strategies for the long-term sustainable development of the industry.