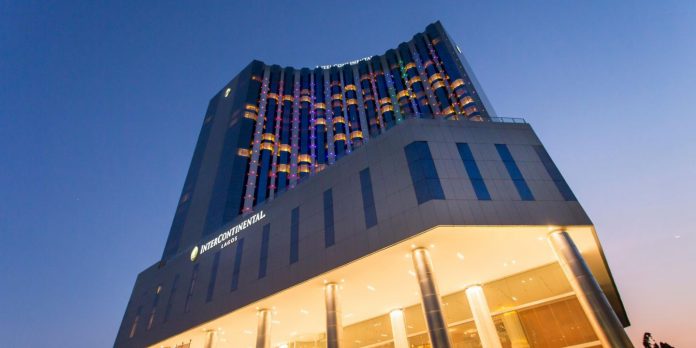 InterContinental Hotels Group Plc is withdrawing from Nigeria four years after it opened its first site in Africa's most populous country following a disagreement with local partners over the terms of how to bring the property out of receivership.
The U.K. company's 358-room hotel in Lagos, Nigeria's commercial capital, will no longer operate as an InterContinental-branded property as of Jan. 18, Simon Stamper, IHG's director of African operations, said in an emailed statement on Wednesday. The company's other hotels in sub-Saharan Africa are in South Africa, Mauritius and Zambia.
"We remain committed to Africa and continue operations in all our other properties across the continent as usual," he said.
The exit from Nigeria of the world's third-biggest hotel chain follows that of Abu Dhabi-based telecommunications operator Etisalat, which gave up a 45 percent stake in its Lagos unit in June following the failure of talks about a loan repayment. Companies have recently struggled in Africa's top crude producer, which came out of the worst recession in more than two decades last year and has faced dollar shortages.
A Nigerian court last May ordered one of the lenders to the 30-billion-naira ($83 million) InterContinental hotel, Skye Bank Plc, to take over the property from its owner Milan Group over debts of $29.8 million and 3.8 billion naira, the Lagos-based ThisDay newspapers reported at the time. IHG continued to manage the property, which then went into receivership.
Kunle Ogunba, the hotel's receiver-manager, didn't return calls or respond to e-mails on Wednesday. Calls to the numbers on Milan Group's website did not connect.
IHG has 5,272 hotels worldwide with 785,544 rooms and owns brands including Holiday Inn and Crowne Plaza, according to its website.