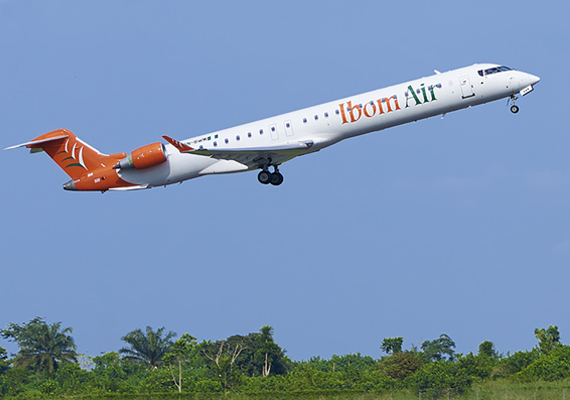 IBOM Air, the flagship airline of Akwa-Ibom State has achieved a major airlifted milestone of airlifting its 500, 000th passenger since commencing operations in 2019.
The airline which started operations on June 7, 2019 noted that this could have been an achievement months back, but due to the lockdown that affected flight operations, that was impossible.
According to a statement issued by the Chief Operating Officer George Uriesi, he said ,"We are very pleased to record this key milestone of 500, 000 passengers. Although we would have clocked this number around November of last year but for the three and half month COVID-19 lock-down, still, it is an indication of steady customer uptake, and validation of our services.
The airline also extended its appreciation to the customers for believing in them and the continued reliance on the airline's unique proposition of schedule reliability, on-time departures, and excellent services.
Ibom Air has established a reputation for on-time performance and excellent service in the market. It is the only domestic airline in Nigeria that publishes its schedule reliability and on-time performance statistics monthly.
The airline recently made known to the public its consistency in maintaining above 90% performance since inception, operating daily flights between Uyo, Lagos, Abuja, Calabar and Enugu