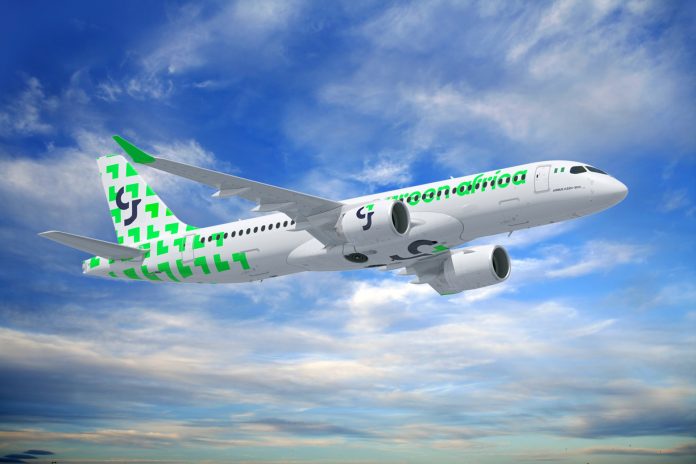 Nigeria's value carrier, Green Africa has launched 'Zero Naira Fare Campaign' for travellers.
With the Zero Naira Fare Campaign, Green Africa said it aims to make air travel accessible to more people, particularly those who may have never been able to afford to fly before.
The Zero Naira Fare campaign covers all the airline's destinations including: Abuja, Portharcourt, Akure, Lagos, Benin, Enugu, Ilorin, and Owerri.
Under this initiative, Green Africa is offering zero-naira fares for a limited time on all its routes.
According to the airline, ticket sales period start from April 1, 2023 while the Travel period is between June 1,2023 and April 30, 2024.
This excludes the N5, 150 passenger and airport and other applicable charges.
"This is in line with the airline's mission to make air travel more affordable and accessible to more people. By offering this campaign, Green Africa aims to provide a platform for more Nigerians to connect with loved ones, explore new destinations, and ultimately contribute to the growth of the Nigerian economy.
"The Zero Naira Fare Campaign is a significant step towards achieving Green Africa's goal of making air travel more sustainable and affordable, without compromising on quality or safety. We believe that this campaign will generate considerable interest in the travel industry, and we would be thrilled to have you cover this story.