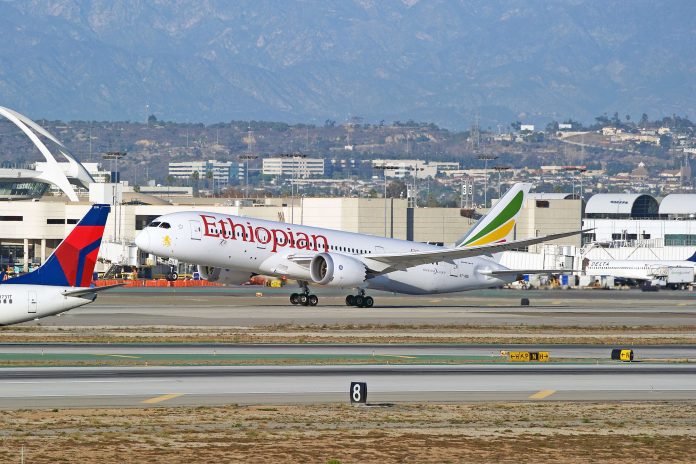 Ethiopian Airlines has commenced a thrice-weekly passenger service to Washington DC via Lomé, Togo. The new service which begun on the 1st of June has led to an increase in the frequency of Ethiopian Airlines' flights to Washington DC to 10 from the existing seven weekly flights it operates via Dublin.
The new flight will be operated with B787-800.
Commenting on the launch of the new flight, Ethiopian Airlines Group CEO Mr Mesfin Tasew remarked, "We are very pleased to launch a new passenger service connecting Lomé with Washington DC. The U.S. is one of our most important markets due to the presence of a large African community and the growing business and tourism ties with Africa. The new flight further enhances the air connectivity between Africa and the U.S. and helps in fostering the economic, trade, tourism and diplomatic ties between the two regions. Going forward, we will continue to tap into opportunities for growing our services to more destinations in the U.S."
Currently, Ethiopian is operating flights to Chicago and two airports in New York in addition to its services to Washington DC.