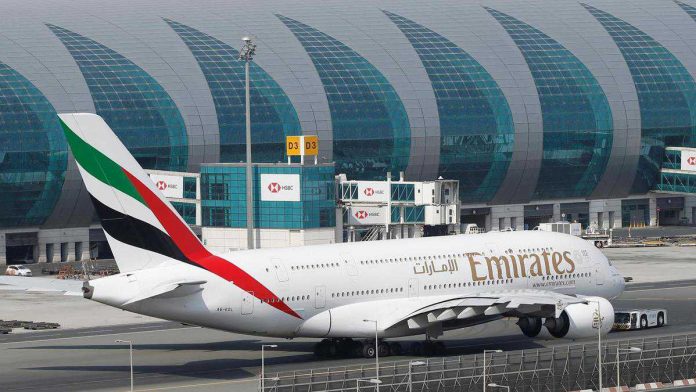 Emirates Airlines has hinted that from September 1, 2022, it will no longer fly air travellers in and out of Nigeria. According to a statement from the airline operator, the decision became necessary due to the incessant scarcity of foreign exchange (forex) in the country.
It was explained that Emirates has not been able to repatriate its funds from Nigeria because of the inability of the banks, especially the Central Bank of Nigeria (CBN), to make available FX to them.
Emirates Airlines said that about $85 million of its funds are trapped in the Nigerian economy because of inadequate FX to transfer them to the United Arab Emirates (UAE), its home country. Every attempt to resolve the issue has been futile and to further reduce its losses, all flight operations would be halted from next month until the coast is clear again.
The statement reads, "Emirates has tried every avenue to address our ongoing challenges in repatriating funds from Nigeria, and we have made considerable efforts to initiate dialogue with the relevant authorities for their urgent intervention to help find a viable solution.
"Regrettably there has been no progress. Therefore, Emirates has taken the difficult decision to suspend all flights to and from Nigeria, effective September 1, 2022, to limit further losses and impact on our operational costs that continue to accumulate in the market," the company stated.
"We sincerely regret the inconvenience caused to our customers, however, the circumstances are beyond our control at this stage. We will be working to help impacted customers make alternative travel arrangements wherever possible," it added.