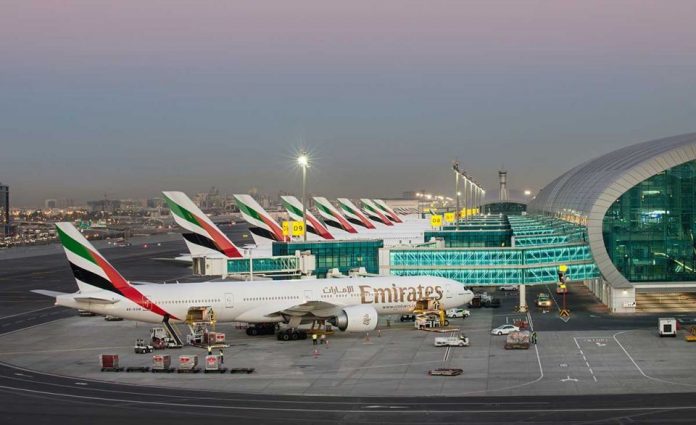 In a recent development, Emirates Airlines has announced a discontinuance of inbound flights to Lagos and Abuja in Nigeria citing directive from its government.
This announcement follows recent events that has occurred in the past few weeks that saw the back and forth between Nigeria and United Arab Emirates (UAE) over pre-departure Rapid Antigen Test (RDT) which has been eventually resolved.
In a statement by a spokesperson of the airline, it states that passenger services from Nigeria (Lagos and Abuja) to Dubai will be temporarily suspended until 28 February 2021.
"Customers from both Abuja and Lagos will not be accepted for travel prior to or including this date. Passengers who have been to or connected through Nigeria in the last 14 days are not allowed entry into the UAE (whether terminating in or connecting through Dubai.
"Emirates flights from Dubai to Lagos and Abuja will continue to operate as per the normal schedule. We regret the inconvenience caused, and affected customers should contact their booking agent or Emirates call centre for rebooking. Emirates remain committed to Nigeria, and we look forward to resuming passenger services to Dubai for our customers when conditions allow."
It will be recalled that after the ban instituted by the Presidential Task Force (PTF) on Covid-19 to direct the Nigerian Civil Aviation Authority (NCAA) to ban all Emirates Airline flights into the country for 72 hours, the United Arab Emirates (UAE) government suspended the pre-departure Rapid Antigen Test (RDT). This then led to NCAA lifting the suspension.
It is however unclear the reasons for this new directive by the UAE government.