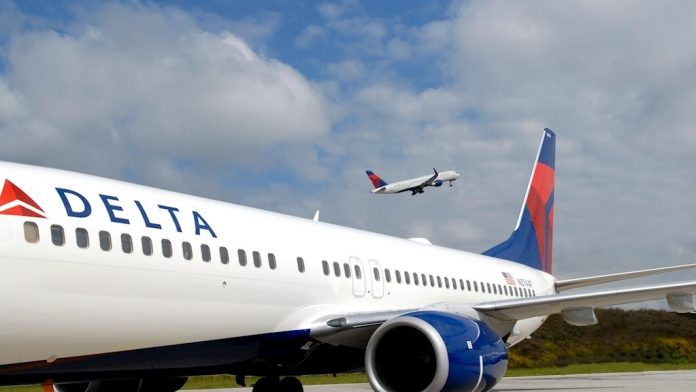 Saying this summer was a busy one would be a significant understatement. No matter how you slice the data — the number of customers carried, flights flown, destinations served, irregular operation days handled — there were records made and broken during the all-important period between Memorial Day and Labor Day.
Between May 24 and Sept. 3, Delta flew nearly 60 million customers, including the airline's new record customer enplanement day on July 26 when nearly 662,000 flyers took to the skies on a single day. Nine of Delta's top 10 busiest days by customers carried happened this summer and the airline flew on average 80 more peak-day departures versus the same period last year.
"It's nothing short of remarkable what Delta employees have done this summer to take care of Delta's customers and each other while running a safe and reliable operation," said Gil West, Delta's Chief Operating Officer. "No matter the challenge — whether that's record customers, several severe irregular operations and everything in between — the Delta employees have again proven that no one better connects the world."
For maintenance technicians and planners, the summer started in earnest well ahead of the busy period as they worked diligently to perform preventative maintenance work and prepare the fleet. As Delta technicians have done in the past, many base maintenance technicians who typically perform scheduled maintenance in hangars across the system transitioned to the line, helping the team to perform fixes on aircraft in between flights and preserve reliability.
As the airline rolled into summer, so too did a seemingly-never-ending string of thunderstorms that impacted many of Delta's hubs throughout much of July and August, while a strong heat wave hovered over much of western Europe in July, wild fires impacted the U.S. West Coast and a strong hurricane impacted Hawaii.
Still, for their part, Delta's Airport Customer Service teams pushed through, taking care of customers amid significant irregular operations that at times prompted cancellations and extended delays. Despite the uptick in irregular operations, Delta still maintained its competitive lead in operational reliability with completion factor higher than summer 2017 and on-time performance nearly the same as last year. The airline also saw fewer misconnected customers compared to 2017, a sign that company initiatives are working to improve reliability and customer protection during irregular events.
The same holds for cargo flown in the belly of the aircraft. Delta Cargo too saw improvements in its ability to deliver freight with minimal disruption. And as cargo takes advantage of capacity in the hold that would otherwise go unfilled, a significant portion of delivered cargo is additive to Delta's business. This summer, Cargo saw the highest weekly volume in the domestic mail segment and broke the all-time single flight revenue record.
"This summer provided a number of opportunities to test our company processes in real-time and it's clear the initiatives we've put in place are bringing meaningful benefit to our customers," said Erik Snell, Senior Vice President – Operations and Customer Center.
Amid the storm-challenged operation, specialists in Delta's Customer Engagement Centers were hard at work reaccommodating customers following flight disruptions. The team worked through an astounding 26 days of irregular operations with calls topping 130,000 per day, in some cases.
"The Reservations Team had its best summer yet, especially given the circumstances," said Tori Forbes Roberts, Vice President – Reservations Sales and Customer Care.
Once customers were up in the air, Delta's flight attendants demonstrated why more customers fly Delta than any other carrier, and again, records were broken. In August, Delta saw the highest customer satisfaction score among valuable — and discerning — Medallion flyers.
For their part, Delta's pilots are increasingly using the Flight Weather Viewer Plus, an especially useful tool to help cope with summer's characteristic convective and often turbulent weather. The enhanced app available on their tablet device allows flight crews to see forecasted and observed turbulence ahead of their flight path to either navigate around it or alert customers and flight attendants ahead of time, improving safety and comfort.
"Summer is when Delta's true spirit shines and our success is because of your hard work," said West. "The incredible performance we saw this summer doesn't just happen, it takes all 80,000 Delta people to deliver a safe and reliable operation with the authentic care and dedication that you all do so well."