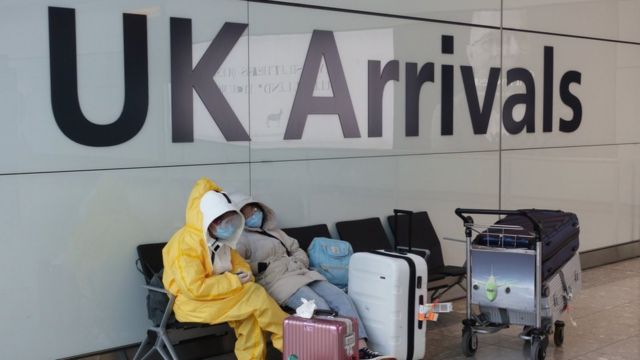 In a recent development, the UK has announced that all 11 countries on the red list will be removed from 4am Wednesday 15 December as Omicron spreads in countries around the world. This follows a review of the latest risk assessment from the UK Health Security Agency (UKHSA).
Passengers returning from Nigeria, Angola, Botswana, Eswatini, Lesotho, Malawi, Mozambique, Namibia, South Africa, Zambia, and Zimbabwe will not have to stay in a managed quarantine hotel on arrival in England from this date.
In a statement released on their website, the government noted that the red list has served its purpose in delaying the spread of Omicron into the UK to buy time for the government to learn more about this variant and prepare for its potential impact.
The Government noted that all vaccinated passengers arriving in the UK must continue to take a pre-departure test (PCR or lateral flow) 2 days before they depart for the UK and must take a PCR test on or before day 2 and self-isolate until they receive a negative result. Unvaccinated passengers must also take a pre-departure test, PCR test on day 2 and 8, and self-isolate for 10 days. Test to release remains an option to shorten their self-isolation period.
These testing measures are vital in helping to prevent any additional cases of Omicron from entering the UK, stopping travellers from passing it on to others if they are infected, and in helping government to monitor the risk posed by overseas travel.
The government recognises the impact that temporary health measures have on the travel and aviation industry.
These measures – the red list, testing for arrivals and self-isolation requirements for vaccinated travellers – will be reviewed again early in the new year on 5 January.