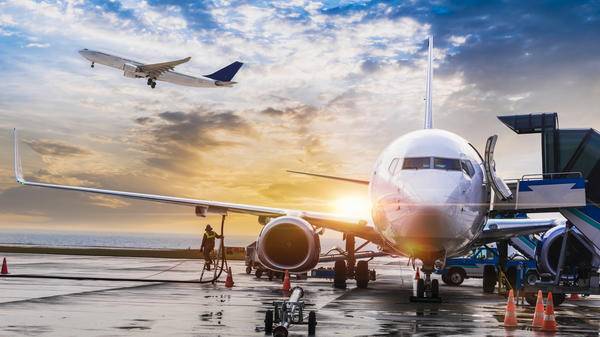 Some aviation stakeholders on Tuesday urged the Federal Government to review all multiple frequencies granted to foreign airlines before the take-off of the proposed national carrier.
The stakeholders' view was made known in a communique issued at the end of an aviation roundtable held by the Assistant-General Secretary, Aviation Safety Roundtable Initiative (ASRTI), Mr Olumide Ohunayo in Lagos.
The News Agency of Nigeria (NAN) reports that the roundtable focused on: the "Economic implications of multiple entry points by foreign airlines into Nigeria.''
The communique stated that the current regime of multiple entry points granted to airlines like Ethiopia Airways, Qatar Airways, and others might minimise the chances of success and survival of the proposed national carrier.
It added that there should be transparent procedures and national interest in activities relating to granting of frequencies and entries to foreign airlines.
"The granting of multiple entries points to foreign airlines flying into Nigeria should be done in a manner that it does not impede the growth of domestic carriers and the economy.
"Qualified professionals in Bilateral Air Services Agreements (BASA)-related issues should be engaged when the government is attending meetings relating to the signing of BASAs between Nigeria and other countries.
"Commercial discussions and investments in Nigeria's airlines should be encouraged,'' the communique stressed.
Speakers at the roundtable noted that picking and dropping of passengers beyond the designated points of entry should be banned, while entry points to secondary international airports should be granted to specific airlines.
The communique stressed that it was imperative for government to support private airlines so that Nigeria could develop very strong airlines to compete effectively with their foreign counterparts.
It added that while also avoiding a situation where some private investors were given more protections or concessions; domestic airlines and Nigerians should be considered to buy 46 per cent of the proposed national carrier.
The communique stated also that the government's proposed 5 per cent stake in the national carrier should be made available in a transparent process through the Nigerian Stock Exchange to expand the performance of the market and access to the proposed national carrier.
Speakers at the roundtable included Mr Abayomi Jones, Former Managing Director, Nigeria Airways; Alhaji Yunusa Abdulmunaf, President, Airline Operators of Nigeria; and Sen. Hadi Sirika, Minister of Aviation.
Stakeholders at the meeting were Capt. Prex Pobeni of ASRT, Mrs Susan Akporiaye, President, National Association of Nigeria Travel Agents (NANTA), Dr Gbenga Olowo, President, ASRTI and Mr Andrew Okunnuga.
Source: NAN