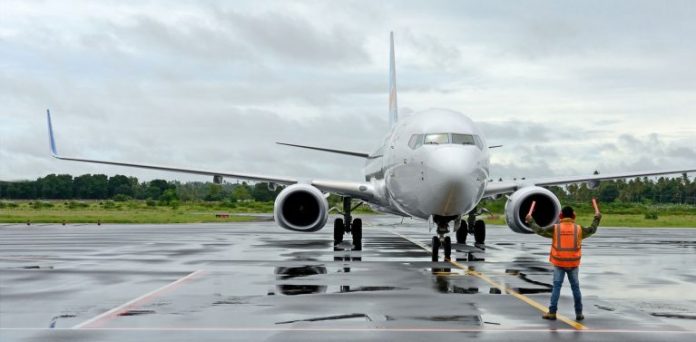 Domestic aviation ground handlers are set to embark on an indefinite strike on November 5 over the reversal of increase in cargo charges by the House of Representatives.
The Aviation Ground Handling Association of Nigeria (AGHAN) said it is already putting modalities in place to commence  indefinite strike to enforce the commencement of the new price regime as approved by the Nigerian Civil Aviation Authority (NCAA) two months ago.
The NCAA had approved an increase in safety threshold handling rates after 36 years with commencement dates slated for October 1, 2021 (for international operators) and January 1, 2022 (for local operators) but the House Committee on Aviation directed it to stop the implementation till further notice.
With the new rates, the handlers could charge between $1,500 and $5,000 (passenger and cargo flights) for narrow and wide body aircraft on international routes, respectively, while for domestic operators it was upped to N20,000 and N70,000, depending on the aircraft type.
Speaking on the matter, Mr Olumide Ohunayo, Director, Research, Zenith Trave, urged the National Assembly to back off from interfering with the decisions taken by the regulator of the industry.
He said: "I think the National Assembly should back off from interfering with the decisions taken by the regulator of the industry. This will not augur well for us.
"We cherish our achievements on the safety level, based on the prowess of our regulator and the ability to sustain it over the years and that has made them retain all certifications – FAA and ICAO.
Ohunayo, however, advised ground handling services not to withdraw their services but consider continue dialogue because they were critical part of the industry.
Also, Dr Gabriel Olowo, President, Sabre Network, West Africa, said the increment in the handling rate was justifiable.
According to him, it is absolutely justifiable given global economic indexes on all factors of production that has increased astronomically, including severe currency fluctuations.
Olowo, who is also the President, Aviation RoundTable, said refusal by government not to allow the prices to be driven by market forces suggests that the operators might be enjoying all sorts of subsidies, waivers, etc.
Commenting, John Ojikutu, Chief Executive Officer (CEO), Centurion Security Services, noted that political interference had been a clog in the wheel of progress of the economic sector and caused downfalls of most Nigerian airlines, including Nigeria Airways.