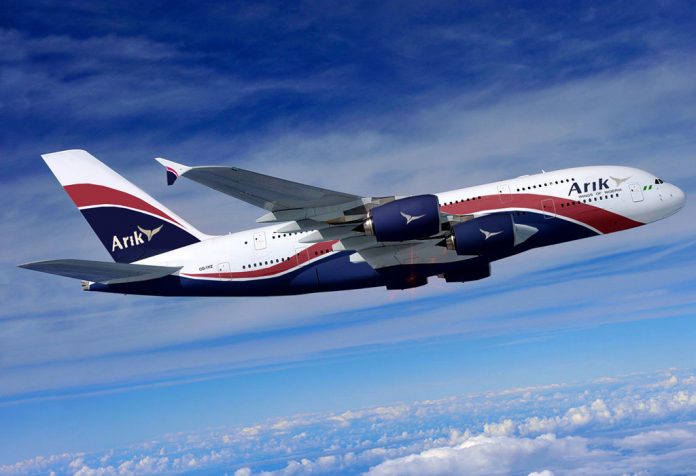 Arik Air, Nigeria's largest carrier is resuming its Garden City Express which enables customers to fly direct to the heart of Port Harcourt City from MMA2 terminal in Lagos.
The daily flight service which commences on February 12, 2018 will depart from Murtala Muhammed Airport Terminal 2 (MMA2) Ikeja, Lagos and arrive at the Nigeria Air Force (NAF) Base Port Harcourt, a 10 minutes' drive from down town.
Arik Air maintains a well-resourced terminal at NAF Base Port Harcourt and assures passengers of premium customer service.
Commenting on the Garden City Express, Arik Air's Chief Executive Officer, Captain Roy Ilegbodu said the service eliminates the almost one hour drive passengers arriving into the International Airport, Omagwa normally endure while traveling to Port Harcourt City.
"We are delighted to offer this premium service to our customers who are time conscious and desire to cut the long drive from Omagwa to Port Harcourt City. This service will offer a great travel experience with our dedicated terminal at NAF Base Port Harcourt and efficient flight crew."
This is Arik Air's first and only scheduled flight departing and arriving in MMA2 Lagos.
The Garden City Express is an addition to Arik Air's three daily flights from Lagos to Port Harcourt International Airport Omagwa.