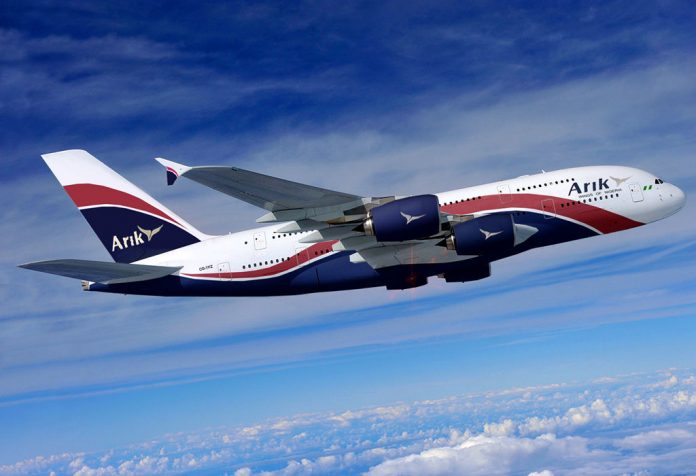 Due to the 24-hour curfew announced by the Lagos State government, the management of Arik Air has announced the cancellation of all its flight operations scheduled for Wednesday, October 21, 2020.
The 24-hour curfew which begins from 4pm of October 20, 2020 became imperative as a result of the increased violence that has accompanied the present agitations of Nigerians on the #EndSARS protest. It is believed that the peaceful protest which started over a week ago has been hijacked by some hoodlums leading to loss of lives and properties.
Passengers whose flights have been cancelled are advised to reschedule their flights for later dates at no extra cost.