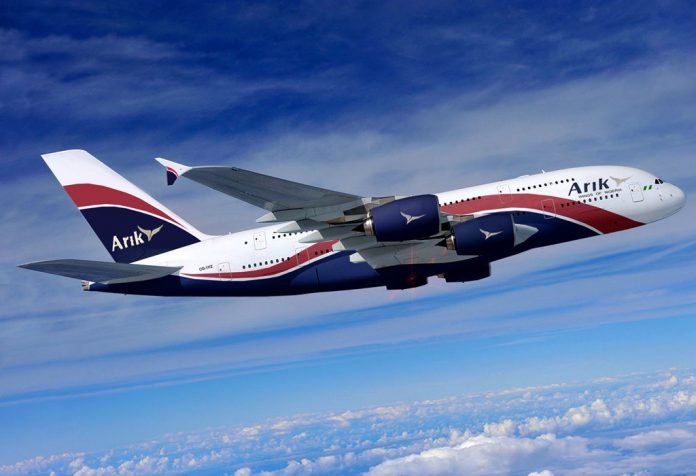 The management of Arik Air Limited (In Receivership) and Aero Contractors (In Receivership) has informed the traveling public that both airlines will be operating all their scheduled flights on Monday, May 9, 2022.
In a statement signed by both managements, the airlines noted that it fully identifies with and endorses the efforts of the Airline Operators of Nigeria (AON) to bring about a conducive operating environment for Nigerian carriers as the current price of JET A1 is unsustainable and could result in the untimely demise of most airlines.
The airlines expressed their assurances that the government is looking at the issues raised by the AON and will come up with a decision that will be in the best interest of the industry and the traveling public.
Passengers who are booked to travel on both Arik Air Aero Contractors tomorrow and beyond have been advised to proceed to their airports of departure to board.