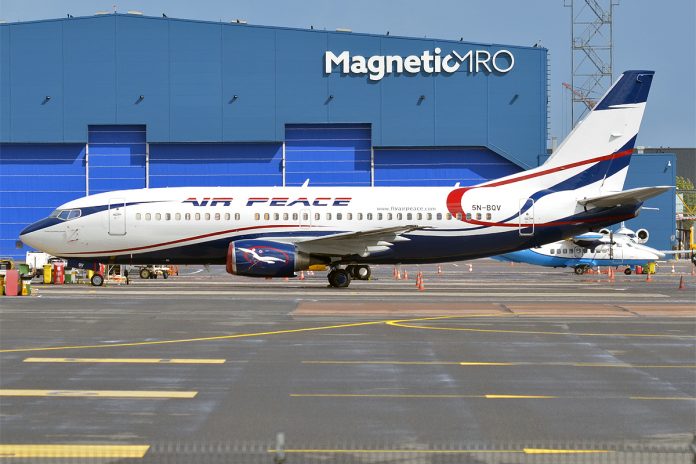 Following the recent xenophobic attacks of Nigerians and other nationals resident in South Africa, the management of foremost Nigerian airline, Air Peace has offered to evacuate any Nigerian resident in South Africa free of charge.
In a statement released by the Ministry of Foreign Affairs, it stated that Air Peace will be sending an aircraft on 6th September to evacuate Nigerians who wish to return with no pay.
According to the spokesperson of the Ministry of Foreign Affairs, Ferdinand Nwonye, he advised that members of the general public should inform their relatives in South Africa to take advantage of the gesture. In his words, he said, "Interested Nigerians are advised to liaise with the High Commission of Nigeria in Pretoria and the Consulate General of Nigeria in Johannesburg for further necessary arrangement."
In the airline's reaction, the offer to bring Nigerians back home is a show of support for the action already taken by the federal government.
In a letter addressed to the Ministry of Foreign Affairs, on September 4, 2019, the Chief Operating Officer of the airline, Mrs Olajide Toyin urged the Federal Government to facilitate the rescue of stranded Nigerians in South Africa. The airline promised to dispatch its flights to Johannesburg once the arrangement has been completed by the Ministry of Foreign Affairs.
She said, "The xenophobic attacks on Nigerians in South Africa are an unfortunate incident and we cannot fold our hands and watch our fellow Nigerians be killed by South Africans.
"To this end, Air Peace is willing to support the Nigerian government's effort in this matter by deploying our B777aircraft immediately to South Africa Nigerians back home,"