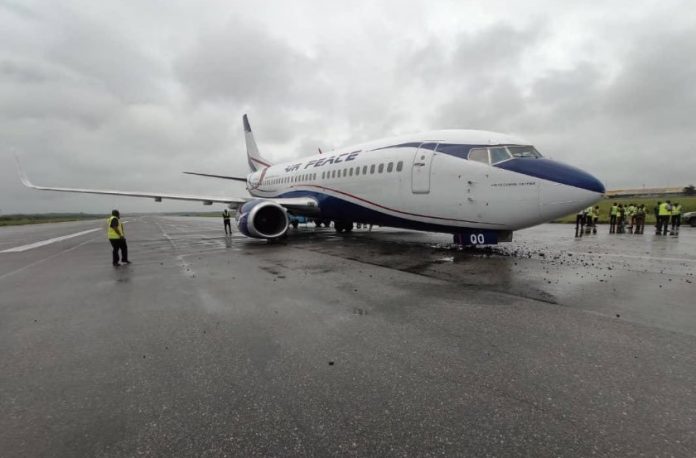 An Air Peace Boeing 737-300 aircraft carrying about 133 passengers had crash landed yesterday. The incident which occured at the Murtala Muhammed International Airport in Lagos
The pilot of the aircraft, Captain Simisola Ajibola was said to have noticed a sudden change in the weather and requested a change in landing from the domestic runway to the international runway (18R).
After landing safely and rolling to the runway exit, the nose wheel gear developed a problem and partial collapsed. The crew notified the airport authorities who quickly ensured the safe disembarkation of the passengers via the passenger door.
According to a passenger onboard who shared her experience, she noted that it took about 52 mins before help to evacuate them arrived.
This is the third incident recorded by the airline in the past seven months. It will be recalled that earlier this year in January, one of the aircraft experienced a burst tyre while trying to taxi for take-off on the runway in Abuja. Also, last month one of its Port- Harcourt bound aircraft from Lagos overshot the runway while trying to land in Port- Harcourt.