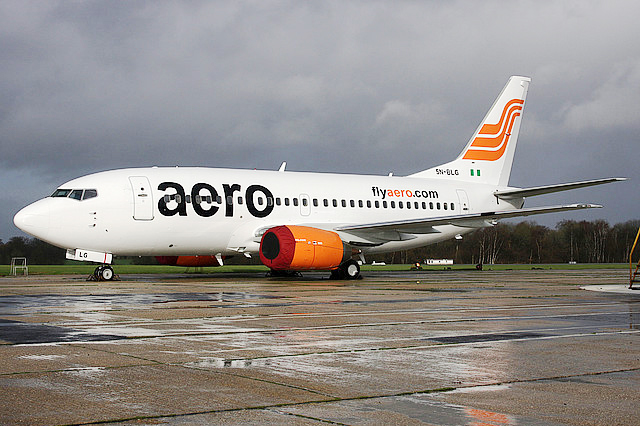 Following recent allegations by aviation unions, the management of Aero Contractors has come out to debunk the allegations stating that every of the words by the unions are untrue and baseless.
In a statement signed by the management of the airline, it noted that it is pure mischief on the part of the unions to peddle such wild rumors about the airline.
It is in this regard that we are at a loss why the staff, knowing the challenges airlines are facing in the current operating environment are always in a haste to compromise confidential information to the public and make it an issue of discussion.
All the allegations about the Managing Director on House of 5A's and Charles Arumemi Johnson are unfounded. Charles, is a very competent staff of Arik Air owned by AMCON, which equally owns Aero Contractors; therefore there is no conflict of interest. He is instrumental to the recently launched Aero portal which has given the site a face lift and made more user friendly compared to the previous website.
On the House of 5A's, every partnership was done with the aim of improving the revenues of the airline, particularly in relation to our unserviceable equipments and ensuring standard customer service. The question is what was our revenue before, during and after the exit of House of 5As? They should please respond.
We are conscious of the challenges we are facing and have been prudent with our expenses, and doing our best to take care of staff welfare. We urge the staff and unions to desist from this attitude and support the company to overcome its challenges.
The current management decided to create the four Strategic Business Units (SBUs): Maintenance Repair Overhaul (MRO), Aviation Training Organisation (ATO), Airline Operation and Rotary Wing, to enhance efficiency and profitability.
There's no Nigerian carrier without debt overhang caused by the operating environment. And all major airlines in the world have had similar challenges, but took strategic measures to turn around the airlines. It is unfortunate that the airline industry operates on thin margins and airlines are always making efforts to be leaner and smarter to stay afloat.
Whatever management decisions are taken are usually done with the engagement of the unions. It is at the instance of the unions the Chief Executive Officer called for a Townhall meeting last week. We believe that as the revenues begin to improve over the next few months, following strategic engagements with potential partners, the airline's fortune will improve.
We recognize the huge and massive potentials of Aero Contractors and are taking strategic steps to exploit them for the benefits of all stakeholders in these challenging times.