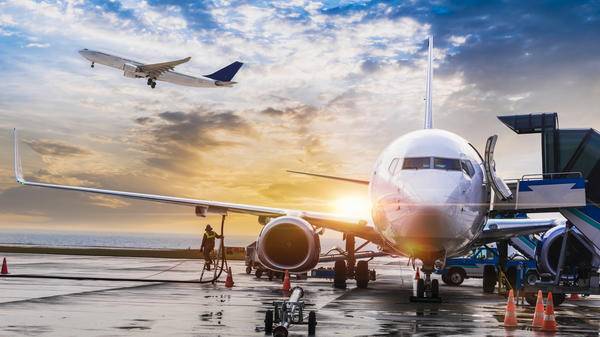 The Single African Air Transport Market (SAATM) is a flagship project of the African Union (AU) Agenda 2063.  It is an initiative by the AU to create a unified air transport market in Africa.
The single market is meant to allow significant freedom of air transport in Africa to aid the AU's Agenda 2063 of transforming Africa into the global powerhouse.
It is believed to serve as a manifestation of pan-African drive for unity, self-determination, freedom, progress and collective prosperity under Pan-Africanism and African Renaissance.
Many aviation experts have observed that SAATM will bring about enhanced connectivity across the continent leading to sustainable development of the aviation and tourism industry with immense contribution to economic growth, job creation, prosperity and integration across Africa.
They say active cooperation between eligible airlines and other Air Transport Service Providers in different Regional Economic Communities (RECs) will grows the industry.
Dr Amani Abou-Zeid, the Commissioner for Infrastructure and Energy,  African Union Commission (AUC), said in a SAATM document on Flying Agenda 2063, that establishing  SAATM  is an effort toward building the Africa we want.
Abou-Zeid, who was in charge of sectors covering Energy, Transport, Tourism and ICT, said the initiative was expected to enhance air connectivity across the continent to reduce the journey and waiting times for most passengers by more than 20 per cent.
According to her, the vision will induce competition in air services resulting in fare reduction and contribute to the growth of the tourism industry in Africa and job creations in both sectors.
"SAATM is the first flagship project of AU and it was launched and established on the 28th January 2018, during the 30th Ordinary Session of the AU Assembly held in Addis Ababa, Ethiopia.
"The development is critical to the African Union's integration agenda.
"Particularly, it is a crucial logistic infrastructure for the successful operation of the Africa Continental Free Trade Area (AfCTA), complemented by the protocol on the free movement of people and goods and the African Passport," she said.
The commissioner said the AUC had the mandate to deliver both projects for the benefit of Africans.
According to her, Africa today accounts for less than four per cent of the global world aviation traffic in spite of being home to no fewer than one billion people.
She is optimistic that Africa's market share of the sector will increase to more than 10 per cent with a fully operational single African air transport market.
Some experts contend that over all, the project would boost Africa's economy.
Mr Muhammad Albakri, the Regional Vice President Africa and Middle East, International African Air Transport Market (IATA), says African governments will enjoy $1.3 billion incremental Gross Domestic Product (GDP) on the continent adding that no fewer than 155,000 new jobs would be created.
According to him, passengers will enjoy a 75 per cent increase in direct services, fare savings of 25 to 35 per cent while air transport would be available to at least 5 million additional potential travelers.
.He said that under the leadership of African Union and African Civil Aviation Commission (AFCAC) with commitment of strong associations, Africa's time had come to have its chunk of the aviation market.
Similarly, stakeholders at the maiden National Aviation Conference in Nigeria recommended that responsible agencies in aviation industry not satisfied with modalities for the implementation of SAATM project should approach AFCAC for redress.
In recognition of the fact that in deed there are still challenges facing the implementation of the scheme, the authorities say those issues are receiving adequate attention.
Mr Abderahmane Berthe, the Secretary General of African Airline Association (AFRAA), said the association, in collaboration with IATA, AU, AFCAC and Regional Economic Communities, is at the forefront of advocacy on the effective implementation of the SAATM.
According to him, a detailed action plan has been developed that focuses on key pillars to ensure that the aviation industry achieves the milestone for the prosperity of aviation sector in Africa.
"AFRAA urges States that have signed up to go a step further to ensure they create an enabling operating environment for airlines so that they may realise the maximum potential of the SAATM and take advantage of benefits that aviation brings.
"We continue our collaborative efforts towards successful realization of SAATM with aim of achieving far-sighted vision of a SAATM that will help spur the development of African aviation," he said.
The dream of a single aviation market in Africa is impossible if all the stakeholders do not see it from the same prism hen Group Capt. John Ojikutu, a former Commandant of the Muhammed Airport, Lagos, Nigeria has canvased for effective collaborations among relevant organisations in the aviation sector across the continent.
Ojikutu also called for unity among member states to actualise objectives of SAATM and AfCTA initiatives.
"These African Economic or Commercial Organisations can work effectively only if there is unity among the member nations, " he said.
According to him, stakeholders should deepen efforts toward achieving aims of SAATM and AfCTA.
He frowned at national airlines in the regions going into alliances with airlines outside the African continent. "Why some people in Nigeria think of partnering with foreign airlines outside Africa but on the same Bilateral Aviation Safety Agreement (BASA) route with us? Do those in the administration and management of our government agencies with international relationships really know what to look for? Is it benefits for all or for themselves? " he asked.
Ojikutu observed that if the African citizens did not know what they were want, it will be difficult to expect anything special from SAATM and AfCTA.
Mr James Odaudu, Special Assistant on Public Affairs to the Minister of Aviation, Mr Hadi Sirika, said the main goal of the SAATM is to fully implement the 1999 Yamoussoukro Decision (YD).
The YD is a treaty adopted by many African Union members. It establishes a framework for the librasation of air transport services between African countries and towards a fair competition among airlines operating in Africa.
Odaudu is optimistic that Nigeria will maximise benefits of these opportunities with the emergence of its own national carrier.
"The YD provides for the full liberation of intra-African exercise of first, second, third, fourth and fifth freedom traffic rights for passenger and freight air services by eligible airlines. Nigeria is a very large market that everyone wants to exploit. But then you don't have a national carrier to go into those countries to exploit opportunities the same way they do ours.
This is an issue that the soon-to-take-off national carrier will address, "he said.
Experts say the extent to which these initiatives benefit the African continent is dependent on the political will among its leaders, understanding and steadfastness on the side of operators as the compete with one another in the industry.

News Source Credit: NAN